Milo Langdon is on the Attack!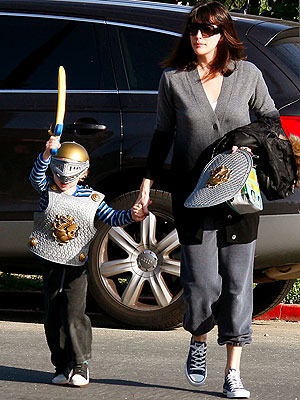 Ramey
Take that! Milo William Langdon slays the paparazzi (with a plastic sword!) while on his way into preschool with mom Liv Tyler on Tuesday in Los Angeles.
The little knight, 4, is the only child for Liv, 31, and estranged husband Royston Langdon.