Cate Blanchett Takes Roman and Iggy for Pizza!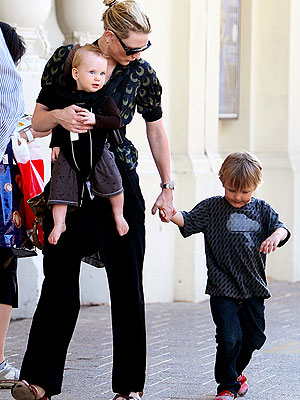 Flynet
Toting 11-month-old Ignatius 'Iggy' Martin, Cate Blanchett lends a helping hand to middle son Roman Robert, 4 ½, as the trio step out for pizza on Friday afternoon in Perth, Australia.
Cate, 39 and husband Andrew Upton are also parents to son Dashiell John, 7. She just starred in The Sydney Theatre Company Actor's Company's production of The War of the Roses, which ran through February 14th.