Nicole Kidman's Gymboree Girl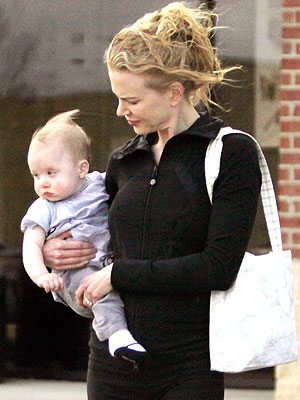 Fame
With the wind in their hair, Nicole Kidman and 8-month-old daughter Sunday Rose leave Gymboree class on Tuesday in Nashville, Tenn., where they had spent the past hour dancing and singing with fellow parents and their kids.
Although pregnancy rumors have been swirling again, Nicole's husband, Keith Urban, says that he's not expecting.
The country star tells CMT Insider, "I'm not pregnant, no, definitely not. Clear that one up right now. I haven't had any check-ups recently but … it's just going out on a limb here."
Sunday wears Trumpette's Maryjane socks ($24.50/six pairs).
Click below for another shot of Nicole and Sunday!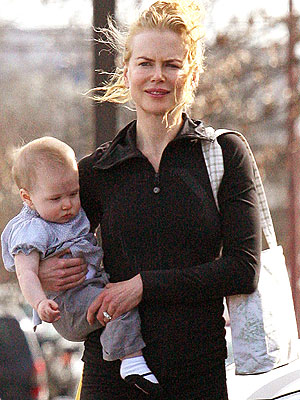 Fame