John C. McGinley's Beach Baby, Billie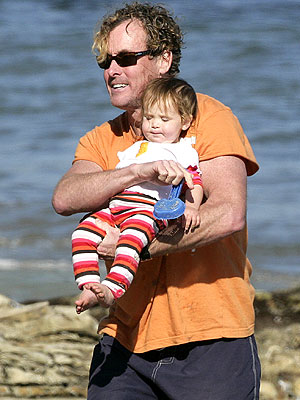 Splash News Online
Scrubs star John C. McGinley scoops up his littlest patient — daughter Billie Grace, 13 months — while spending time with family and friends on the beach in Malibu on Sunday.
John, 49, and wife Nichole welcomed Billie in a homebirth last February; John also has a son, Max, 11, from his first marriage.
Billie wears babyGap leggings — they're not available online, but check them out in-store or on eBay!