Philip Seymour Hoffman and Family's Dinner Date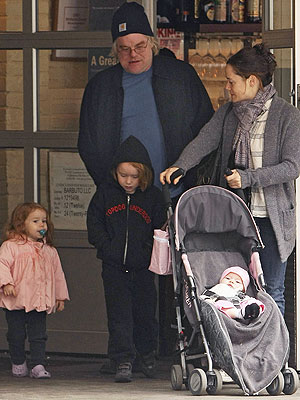 Bauer Griffin
Philip Seymour Hoffman was spotted out to dinner with partner Mimi O'Donnell and children Cooper Alexander, 6, Tallulah, 2 and Willa, 4 ½ months, on Saturday in NYC.
Shortly after the October birth of his youngest child, the actor, 41, laughingly shared, "It's three kids now and I'm very tired. I'm a little lost in my brain."
Attached to the Maclaren stroller is a custom baby bottle bag from Jesse Walker Knit Goods ($34), which was gifted to the family in Jewels and Pinstripes' New Girls in Tinseltown Baby Bag.