Kelly Clarkson Has 'No Desire' For Children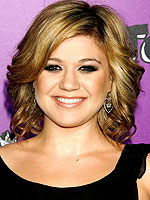 Jeffrey Mayer/WireImage
Unlike many of her American Idol alumni, Kelly Clarkson says that having a child isn't high on her list of priorities; In fact, it might not be on her list at all! "Oh my God, I have no desire," the 26-year-old songstress tells USA Today. "I would not be a good mother." Instead, Kelly enjoys being an aunt to her niece and nephew, and feels that the demands of her career would not be conducive to motherhood.
"I used to want to, like, adopt 10 kids — because I had friends who were adopted, and I thought that was the coolest thing, to be chosen. But again, my job is too selfish."
Kelly's new album All I Ever Wanted is in stores now.
Source: USA Today