Anthony and Everly Kiedis' Preppy Plaids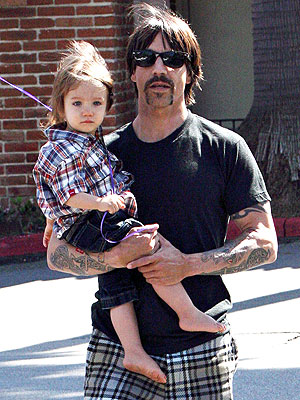 Mike/Fame
After stopping at CVS, Everly Bear Kiedis clutches his prize — a balloon! — while out and about with dad Anthony Kiedis on Saturday afternoon in Malibu, Calif.
The father-son pair each wore plaid — Everly, 17 months, went for the collared button-down look, while Anthony preferred shorts.
Mom is model Heather Christie. See more rockin' pops and their kids in our gallery, Rock Star Dads!