Olive Baron Cohen Steers Her Stroller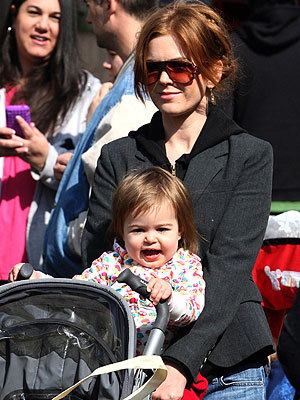 London Entertainment/Splash News Online
Isla Fisher lets daughter Olive take the wheel — or rather, the handles! — as they stroll around a farmer's market on Hollywood on Sunday morning.
After helping mom pick up apples, strawberries, broccoli and celery, Olive, 16 months, was rewarded for her patience with a balloon.
Dad is comedian Sacha Baron Cohen. Isla's latest flick, Confessions of a Shopaholic, is in theaters now.