Pete Wentz Gives Bronx a Lift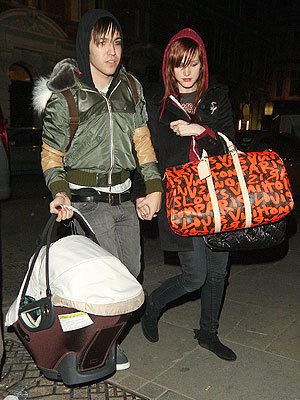 Goff/INF
Pete Wentz and Ashlee Simpson-Wentz may play Bonnie & Clyde-like outlaws on an upcoming CSI: NY episode, but this week they looked more like a normal family on the go, wearing hoodies and toting son Bronx Mowgli, 3 months, back to their hotel in London, where Pete's band Fall Out Boy has been playing.
After four UK dates this  past week, the band will be traveling across Europe for the rest of the month. Click here to see the family arriving at Heathrow!
Pete carries Bronx in an Orbit Baby car seat, which is part of the Orbit Baby Infant System ($900).