Olive Baron Cohen Grabs a Snack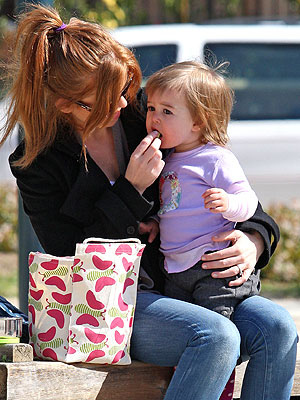 Flynet
Yum! Olive Baron Cohen — sporting an 'O' tee — grabs a quick snack with a little help from mom Isla Fisher while on a park playdate at Coldwater Canyon on Friday morning.
Olive, 16 months, is the first child for the Confessions of a Shopaholic star and her fiancé, comedian Sacha Baron Cohen.
Olive wears Grass & Clovers Letter Tee in 'O' ($49).
Isla packs Olive's snack in a Kids Konserve Butterfly Waste-Free Lunch Kit ($42). Isla wears Paige Premium Denim's Skyline Drive style in Stardust (168).