Tyrese and Shayla Have a Lunch Date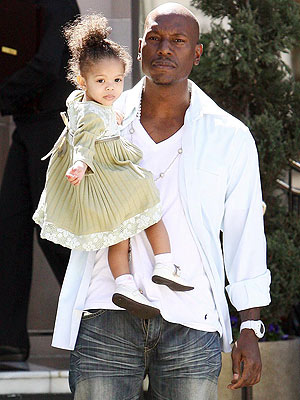 Rafael Guimaraes/Ramey
Here's a celebrity baby we don't see too often! Tyrese Gibson and his 19-month-old daughter Shayla Somer were spotted out on Tuesday, having lunch at the Beverly Wilshire Hotel in Beverly Hills.
Mom is the singer and actor's estranged wife, Norma Gibson.
Next up for Tyrese, 30? Transformers: Revenge of the Fallen, in theaters this June.
Click here to see yesterday's cutie!