Jessica Leccia Shows Off Her Belly!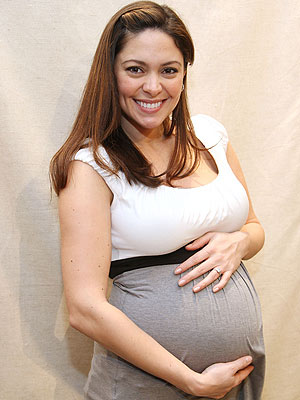 Jason Kempin/Getty
Due in June with her first child, Guiding Light star Jessica Leccia shows off her belly while shopping at the Destination Maternity Madison Avenue flagship store on Wednesday in NYC.
Jessica, 33, recently told Soap Opera Digest that her main pregnancy craving has been ice cream, which she's all about eating after some time away from the treat.
"I started eating ice cream again. I hadn't eaten it in awhile, but I'm back on it, like a drug. Recently, it's been chocolate chocolate chip. It's bad, but it's so good."