Isla Fisher and Olive's Sunny Smiles!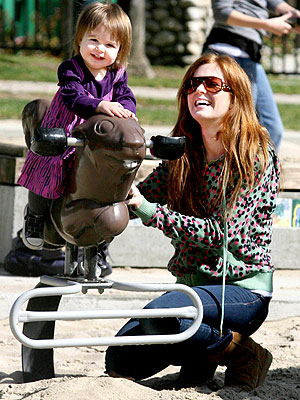 Limelight
Whee! Olive Baron Cohen gets up close and personal with Bucky Beaver  — and apparently finds him pretty fun! — while enjoying a park playdate at sunny Coldwater Canyon with mom Isla Fisher on Thursday.
Olive, 16 months, is the first child for the Confessions of a Shopaholic star and her fiancé, comedian Sacha Baron Cohen.
Click here to see yesterday's cutie!
Olive wears a dress by Twelfth Street Baby. Unfortunately her exact style is sold out, but check out their Tie Shoulder Dress in Fuchsia ($90), which is similar.
She also wears Converse Kids Chuck Taylor All Star 2 Strap in Black ($32). Isla wears Juicy Couture's Women's Long Sleeve Printed Terry Micro Hoodie in Mint Chip ($125).
Click below for a second photo!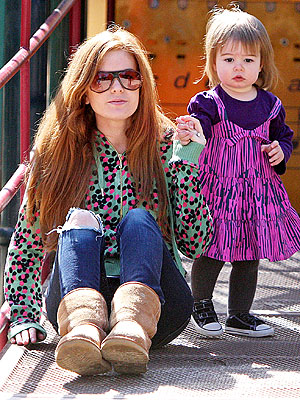 Ramey