A Hug For Henry Driver!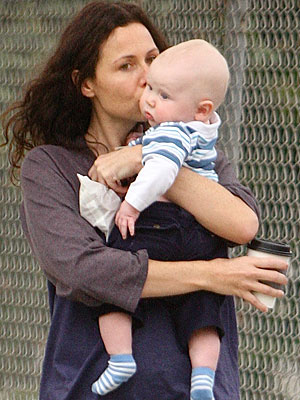 Zodiac/Splash News Online
Henry Story Driver receives a squeeze — and a smooch! — from Minnie Driver while out for a coffee run on Tuesday in Brentwood.
After not seeing much of him since his September 5th birth, we've gotten a few peeks at the 6-month-old recently — he was also spotted at a Michigan airport, getting ready to hit the skies with mom!