Bugaboo Drops Price of Frog Stroller to $629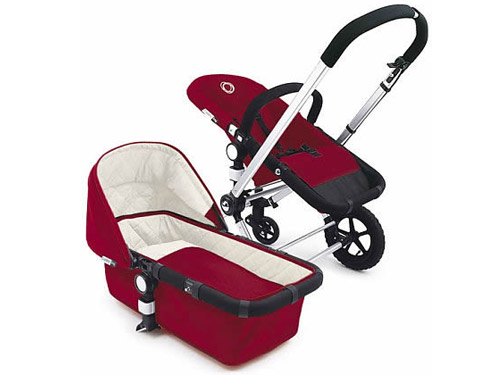 Bugaboo Frog with Bassinet
Did you really want a Bugaboo Frog but couldn't stomach the $760 pricetag? Does $629 sound a bit more affordable? Responding to demand in the marketplace, Bugaboo has announced a $130 drop in price for their original stroller (and best, in my opinion) with no change to the design. Still a high-priced stroller, this puts the Frog in line, at least price-wise, with their competitors, including the Quinny Buzz 4 ($629), Mutsy Slider ($630) and Orbit Toddler Stroller ($600). The price of the other Bugaboo models will remain the same: the Cameleon is $899 and the Bee is $529.
Here's how the stroller fits price-wise with other top-of-the-line strollers (click the links to read our reviews):
$1,200 Stokke Xplory Complete
$1,000 Stokke Xplory Basic
$900    Orbit Baby Infant System
$899    Bugaboo Cameleon
$700    Micralite Toro
$669     UPPA Baby
$630     Mutsy Slider
$629     Quinny Buzz 4
$629     Bugaboo Frog
$600    Orbit Toddler Stroller
$599     Peg Perego Skate
$599     Grand Touring Baby I'coo Targo (was $699)
$579     Quinny Buzz 3
$529     Bugaboo Bee
— Danielle
Deal: Get free US shipping at LetsGoStrolling.com.