Farmer's Market Fun For the Grohls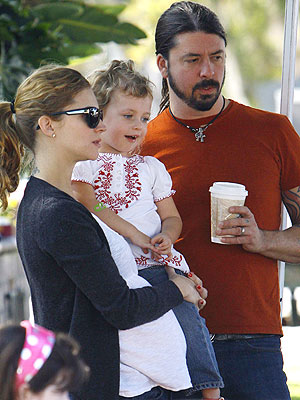 PhamousFotos/Splash News
Due with their second daughter next month, Jordyn Blum Grohl totes 2 ½-year-old Violet Maye while dad Dave Grohl enjoys some coffee at the farmer's market on Sunday.
After finishing his drink, the Foo Fighter took his little girl to get her face painted — check out the results in the extended post!
See the latest images of Jordyn and other celebrity moms delivering soon in our gallery, Who's Due Next.
Violet wears BabyGap's Embroidered Tunic in White ($29.50).
A second photo is below.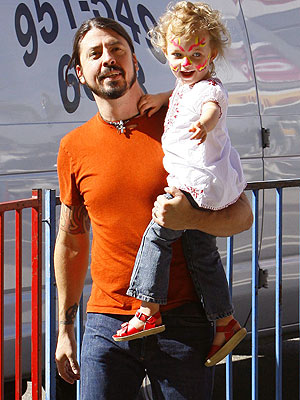 PhamousFotos/Splash News
Violet wears Salt Water Sandal by Hoy Shoes in Red ($36).
Click here for yesterday's cutie!