Valentina Pinault Makes A Point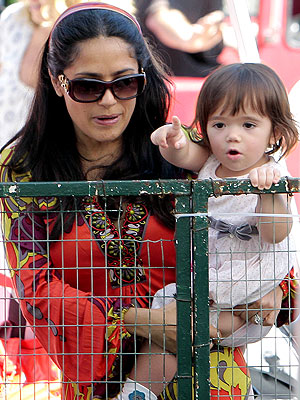 Crenshaw Mafia/Splash News Online
Valentina Paloma Pinault points something out — maybe a rabbit or a goat? — while waiting in line at the petting zoo during Sunday's farmer's market.
Mom Salma Hayek and her 17-month-old little girl also enjoyed a train ride and some sno-cones before leaving!
Salma, 42, and Valentina's father, French billionaire François-Henri Pinault were married last month.
Valentina wears Tartine et Chocolat's Pinafore Dress ($139; currently 50% off/$70).