Minnie Driver and Henry Fly High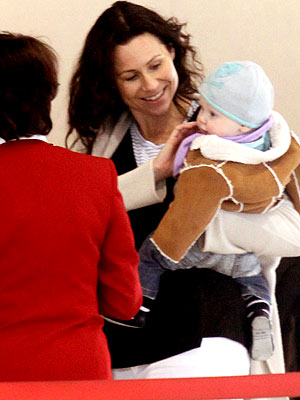 Todd G/Splash News
Departing from the Detriot Metro airport, Minnie Driver gave us a glimpse at son Henry Story, 5 months, on Wednesday.
In Michigan filming Betty Anne Waters, Minnie, 39, had her hands full with her bundled-up baby boy and his stroller!
Henry, who weighed in at 9 lbs., 12 oz at birth, gave Minnie quite the delivery story to tell! Check it out here.
A close-up of Henry is below!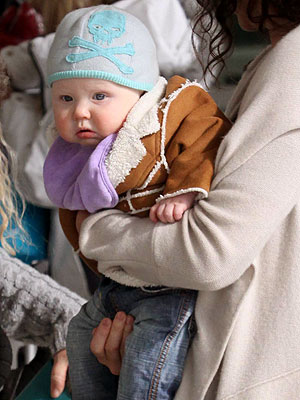 Todd G/Splash News
Click here for yesterday's cutie!