Julie Bowen Expecting Twin Boys!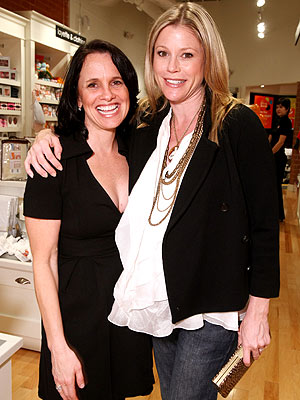 For use on CBB
When she announced her pregnancy in early November, Julie Bowen stayed mum on the details, including when the baby would be arriving. CBB can now confirm that she's due to give birth in April — and it's twin boys!
The former Boston Legal and Ed actress let the news slip at giggle's Pasadena store opening (that's her with founder Ali Wing at left) on Tuesday evening, and her rep confirms the good news to CBB/PEOPLE.
These will be the second and third children for Julie, 39 and husband Scott Phillips. The twins will join big brother Oliver McLanahan, 22 months.