Jake Fishman's Jammie Jaunt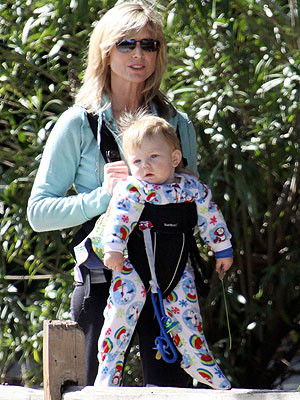 DS-ISM/SC/Flynet
Courtney Thorne-Smith takes son Jacob 'Jake' Emerson — still in his winter-themed pajamas! — out for a morning walk on Thursday in Pacific Palisades, Calif.
The 13-month-old is the first child for author/actress Courtney, 41, and husband Roger Fishman.
Jake wears The Children's Place Snowman Blanket Sleeper (sold out online, check in-store).
Jake rides in a Baby Bjorn Synergy carrier in Black ($149).