Jenna and Story Elfman Help Open Giggle Pasadena
Story Elias Elfman had a ball while helping mom Jenna Elfman open giggle's new Pasadena, Calif. outpost with a charity shopping event on Tuesday night! The 19-month-old checked out the store's toy bins before hopping up on a table. After playing throughout the store, Story crawled into one of the cribs and made himself at home, falling asleep! "It was adorable," says a guest.
For more info on giggle, including how to build your online baby registry, visit giggle.com. The new Pasadena store is the chain's first Los Angeles-area and fourth West Coast location, joining eight other current operating giggle stores — two in New York City, and one in Greenwich, Connecticut; Greenvale, New York; Chicago; San Francisco; and Walnut Creek, California.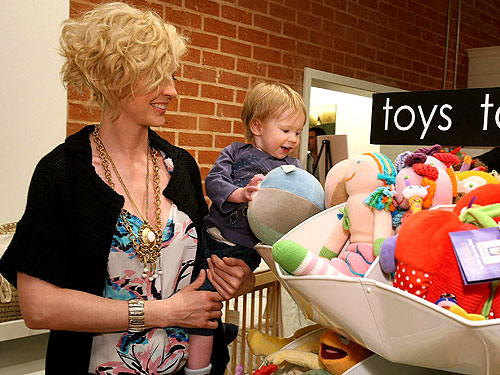 Alexandra Wyman/WireImage
Click below for a second photo of the pair!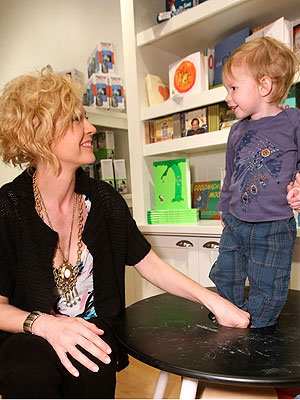 Alexandra Wyman/WireImage