Gabby Reece and Her Towheaded Tots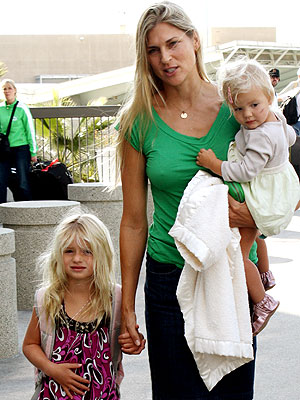 Price/Ertischek/Splash News Online
Volleyball star and model Gabrielle Reece was spotted with her daughters — Reece Viola, 5 and Brody Jo, 13 months — outside of Los Angeles International Airport on Tuesday, where they waited with a pile of luggage!
No word on where the trio was headed, or if dad, surfer Laird Hamilton, was coming along as well. The couple has been married 11 years!
Reece wears Flowers By Zoe Jeweled Bubble Dress ($50).
Brody is wearing Robeez T-Straps in Metallic Pink ($28).