Toy Fair 2009: Playmobil Pyramid and Suburban Family House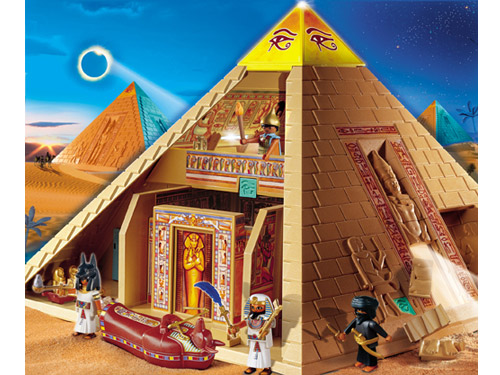 Playmobil Pyramid
You may recall Playmobil's Circus Ring ($80) from Christmas. Well, we saw what's going to be their big play set for Christmas 2009 and it's pretty awesome. The Pyramid ($105) has cool features like a collapsible staircase, trapdoors, secret chambers, slides and removable walls. There will also be an Egyptian Chariot and Royal Ship as well as grave robbers!
We also like the new Suburban Family House ($154) that has tiltable attic windows, a garden and working doorbell and grill!
Both sets will be available in August.
— Danielle