Toy Fair 2009: Fisher-Price's New Trio Preschool Building System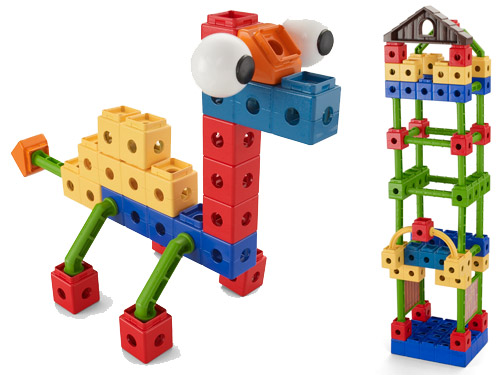 Fisher-Price Trio Basic Tub set
We're excited about Fisher-Price's new Trio preschool building system that debuted at Toy Fair last week. Including bricks, sticks and panels, the system is simple enough for younger kids with additional sets that will hold their interest as they get older. The system rolls out in June with three key products.
The Trio Basic Tub set ($30) includes bricks, sticks and panels that click and hold together. The Tub set comes in bright colors and includes custom parts such as figures, wheels and chassis and durable tub for convenient storage.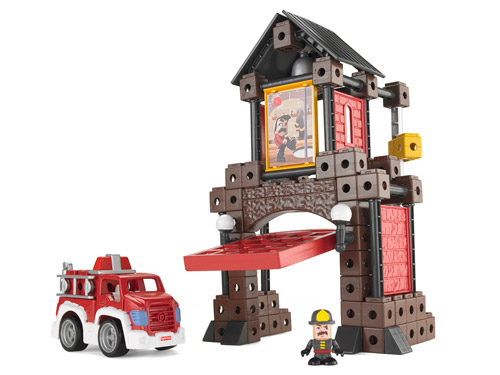 Fisher-Price Trio Fire Station
The Trio Fire Station ($25) also includes an action panel to set the scene and moving parts like the opening door, fire bell, fire pole and a figure.
The Trio King's Castle ($75, not pictured) for slightly older kids (5-10) includes action panels so kids can create their favorite scene, a working draw bridge, break-away panel, catapult/battering ram, cross-bow, fire-ball dump, cannon, 6 figures and a horse.

— Danielle