Eden and Savannah Go For a Stroll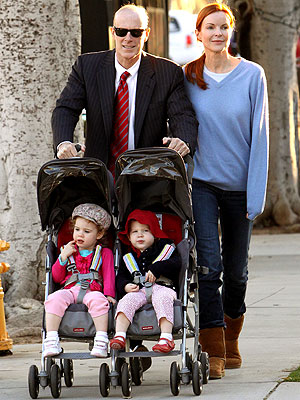 Flynet
Taking a break from work, stockbroker Tom Mahoney goes for an afternoon stroll with his wife, Desperate Housewives star Marcia Cross, and their 2-year-old twins Eden (l) and Savannah (r) in Brentwood, Calif. on Thursday.
Unfortunately, Tom was recently diagnosed with cancer. "He is currently under treatment and is responding very well," says a rep.
The girls just celebrated their second birthday on Friday — look back on the last two years in our newest gallery, Eden and Savannah: Twice the Twos!
The girls ride in a 2007 Maclaren Twin Techno in Crimson/Gray.