Milo Langdon Gets Some Air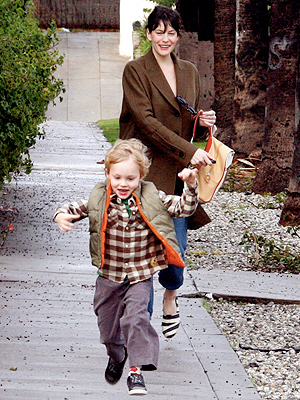 Ramey
We have liftoff! Milo William Langdon, 4, gets some air while running ahead of a laughing Liv Tyler on Tuesday in Los Angeles, Calif.
The pair were on their way home from preschool when Milo took off!
Dad is rocker Royston Langdon, from whom Liv is currently separated.
Liv carries Dante Beatrix's Little Kid Backpack in Rory ($38). Milo wears Appaman's Reversible Vest in Olive/Rust ($28.50).