Marcia Cross and Savannah Shop in the Sun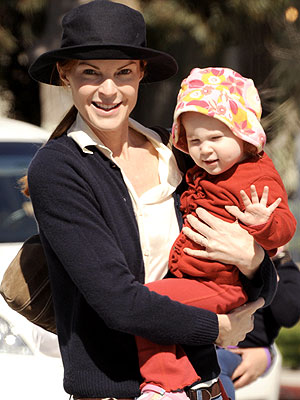 London Entertainment/Splash News Online
Taking cover under a wide-brimmed hat, Marcia Cross totes daughter Savannah, 2, as they left the Little House Boutique — the owner, Annette Tatum, decorated her twins' nursery — on a sunny Wednesday in Santa Monica.
Eden and the girls' nanny followed close behind. Dad is Tom Mahoney.
The twins just celebrated their second birthday on Friday — reminisce about their last two years in our newest gallery, Eden and Savannah: Twice the Twos!