Kelly Rutherford's Peek-a-Boo Bump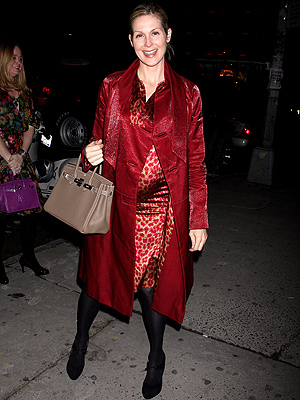 Dara Kushner/INF
Kelly Rutherford let her leopard print-clad belly peek out from under her coat on Sunday as she arrives at the opening of Matthew Williamson's store in NYC.
Expecting a baby girl in June, the Gossip Girl star, 40, says she and estranged husband Daniel Giersch have been putting any bruised egos aside to decide — together — on a name for their daughter.
The new baby will join son Hermès Gustaf Daniel, 2.