Soleil Moon Frye's Darling Daughters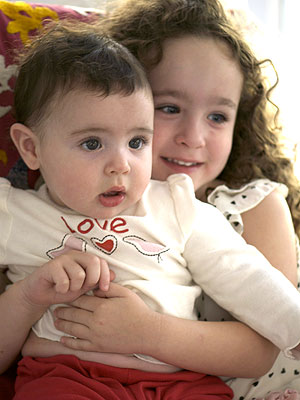 Courtesy Soleil Moon Frye for use on CBB
Soleil Moon Frye recently posted this photo of her girls — Poet Sienna Rose, 3 ½ and Jagger Joseph Blue, 11 months — via Twitter, and is allowing CBB to run it as well, giving readers a glimpse of her gorgeous girls!
The former Punky Brewster star, 32, who now co-owns eco-friendly kid's shop The Little Seed, is married to producer Jason Goldberg.
Click here to follow Soleil on Twitter! Click here to follow the Celebrity Baby Blog on Twitter!
FYI Twitter is a social networking and micro-blogging service that lets you send and receive text-based messages of up to 140 characters. We post all of our headlines and bonus info. Others post about experiences or insights or link to images, like Soleil did.