Ruby Maguire Gets Groceries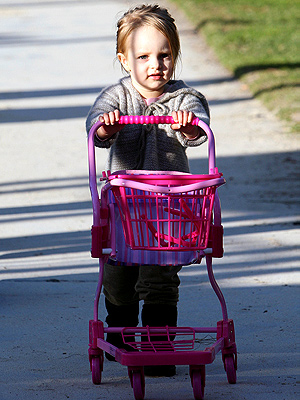 INF
Well, not quite — there are no groceries to be found at Coldwater Canyon Park!  The 2-year-old strolled along with her empty cart while enjoying a park playdate with Sawyer Gilbert Adler on Saturday in Beverly Hills.
Ruby, who will become a big sister later this spring, "seems really excited right now," mom Jennifer Meyer Maguire recently told E! News. "She's loving it. She's really into the belly and it growing and her baby dolls. Ruby's not really jealous. She just loves being around people, and this will be like having another little playmate."
This will be the second child for Jen and husband Tobey Maguire.
Ruby pushes a Just Like Home Metal Shopping Cart by Toys R Us ($22).
Click below for a family shot!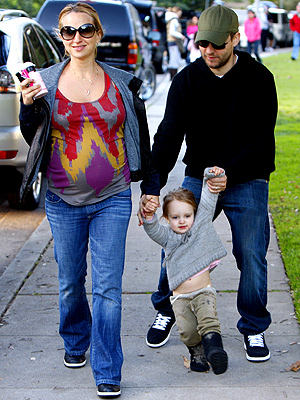 De La Cruz/Most Wanted