Magnus Eisler Celebrates His Second Birthday
Newlyweds Kristy Swanson and Lloyd Eisler, who tied the knot Feb. 7 in San Luis Obispo, threw yet another party this weekend: son Magnus Hart's 2-year-old birthday bash.
About 80 guests gathered Sunday at the Treehouse Social Club in Los Angeles for cupcakes from Crumbs Bake Shop and entertainment by singing group The Jumpitz.
"Magnus was in the middle of the dance floor performing with them," Kristy says of the five-member group, who also sang for Tori Spelling's son Liam and daughter Stella two weeks ago. "It was over-the-top fun!"
Skating with Celebrities winners Lloyd and Kristy, who lost 45 lbs. in time for her wedding, plan to take a honeymoon at a later date.
"There was so much to do before the wedding," says the actress. "I didn't want to crash and burn and end up spending my honeymoon sleeping."
As for finally being able to call Lloyd her husband: "I like it," she confirms. "Sometimes I jokingly call him my wife because he's such a Suzy Homemaker. He's great at doing the laundry and he's so good around the house. He's a wonderful team player."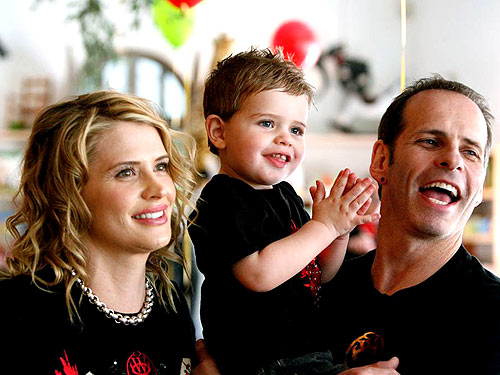 Spantman Photography for use on CBB
Source: PEOPLE
— Ulrica Wihlborg
More photos below!

Magnus coloring with The Jumpitz.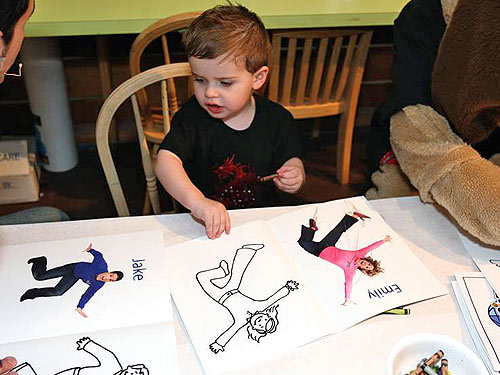 Spantman Photography for use on CBB
On the slide with The Jumpitz.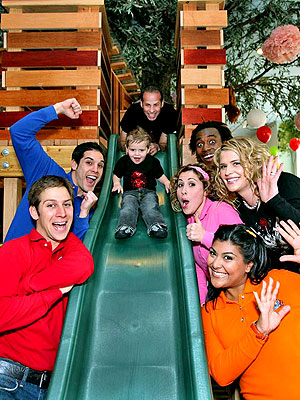 Spantman Photography for use on CBB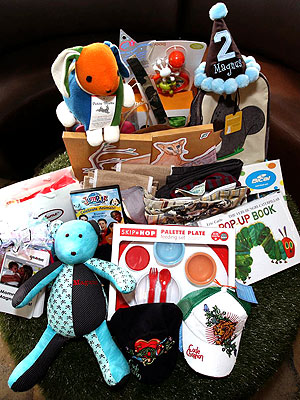 Spantman Photography for use on CBB
Magnus' gift bag courtesy of Hot Moms Club. Included were a 5starbaby poster, Petitemiette bunny, Alexander Marten painting, Goosiecards custom learning cards, Very Meri shirts and kids tattoos, a Dante Beatrix backpack, Adoornimals Puppy Dog, various Skip Hop items, Jannuzzi clothing, eight3one clothing, a custom bear from The Patchwork Bear, Right Bank Babies, shoes from Scooterbees, Boon Inc products, Blume Girl custom clothes, Myself belts belts, hats from Cade Christian, shoes from Livie & Luca and The Jumpitz Celebrate Animals DVD.

Family shot in front of Starbaby poster.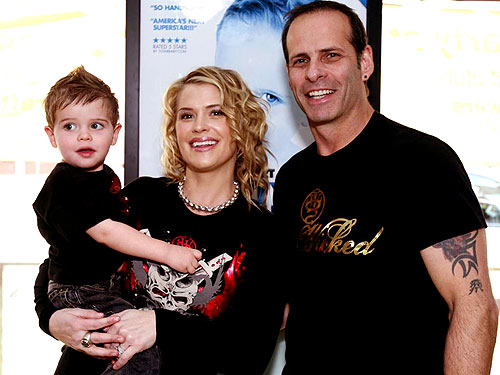 Spantman Photography for use on CBB