Frannie Bateman: Shoulder Shopper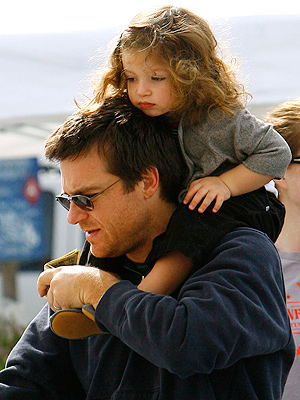 PhamousFotos/Splash News
Francesca 'Frannie' Nora keeps a close eye on the cash while Jason Bateman pays for fresh vegetables at the farmer's market on Sunday morning in California.
Frannie, 2, is the first child for the former Hogan Family star and his wife Amanda Anka.
Next up for Jason, 40 — two film roles, and a possible Arrested Development movie!