An Update (With Photos!) From Melissa Joan Hart
Courtesy MJHW for use on CBB
We recently had a chance to catch up with Melissa Joan Hart and get an update on her life with her boys — husband Mark Wilkerson and sons Mason, 3, and Braydon 'Brady,' 11 months. We're cross-posting her most recent MySpace blog here, along with some photos of the family's trip to Disneyland last month in celebration of Mason's third birthday. Enjoy!
Hi all,

It's been a while since I have written anything and updated you on the goings on here. We had a wonderful, but of course, busy holiday season.

Mason started skiing this winter which is awesome…(remember me saying I wouldnt have a second baby till Mason could snowboard!? And no this doesn't mean I am anywhere near ready for a third)!

Things are going great with the career. Some new things are really starting to pan out.

Nine Dead is finally finished and ready for distribution. If you visit IMDB.com and check out the Nine Dead page it will help us get the film out there for all to see.

The ABC Family movie finally has a title, My Fake Fiancé, and will air on ABC Family April 19th, so set your Tivos. It is very funny and sweet. I am proud of it!

In our family news, Braydon is about to turn 1 in March and we are taking him to Disneyland as we do for Mason on his birthday every year.

Mason is in the funniest stage ever, he is obsessed with the Disney movies like Little Mermaid and Beauty and the Beast and has been quoting them to me. He called me a "filthy street rat" the other day which is from Aladdin, and he was sitting in his car seat one day when he yelled out "I'm 16, I'm not a child anymore," a la Little Mermaid. Hilarious!!!

Mark is writing music for other artists to perform which is ultimately what he wants to do. And we are gearing up our family to move back to the East Coast. Our house has been on the market a few months and we want to get back to the four seasons and less traffic in the east.

Hope 2009 is treating everyone well and you are able to stay afloat during this difficult time in our country. God Bless!

Melissa
For more on Melissa, keep up with her on MySpace.
Click the extended post for more photos from Mason's third birthday trip to Disneyland!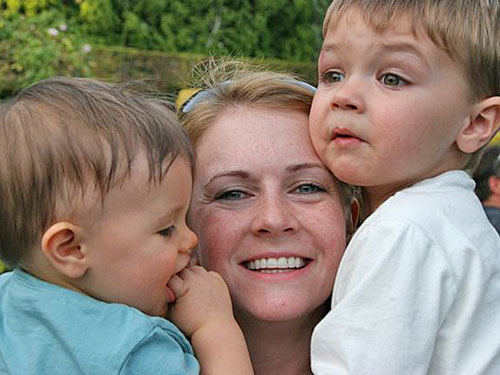 Courtesy MJHW for use on CBB
(Mason is pictured here with 2-year-old Maggie Heather, close friend Kellie Martin's daughter.)
Courtesy MJHW for use on CBB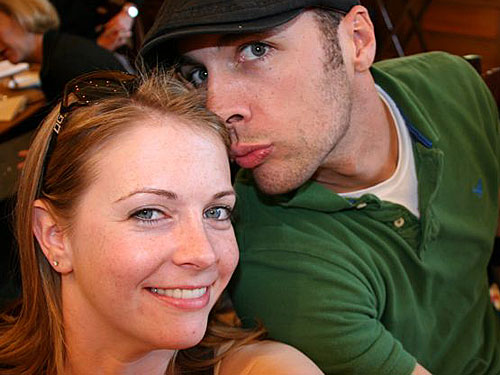 Courtesy MJHW for use on CBB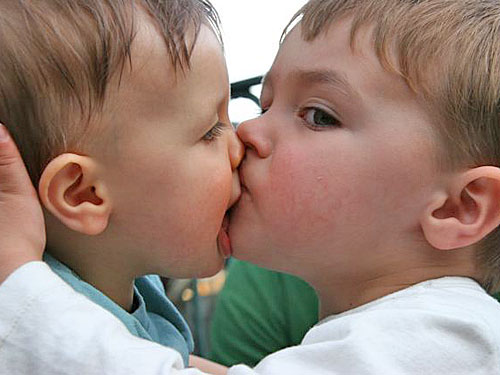 Courtesy MJHW for use on CBB