Naomi Watts and Her Beach Baby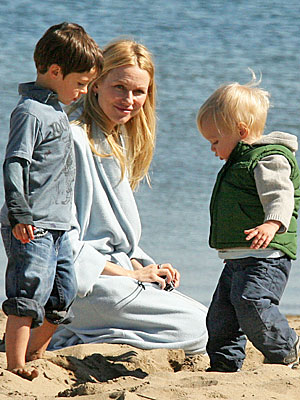 Flynet
On a break from filming in Marina del Ray on Thursday, Naomi Watts takes Alexander 'Sasha' Pete down to the shore, where she snapped some photos of her son and his pal.
After they were done playing on the beach, Naomi — clad in a bathrobe! — brought 18-month-old Sasha over to the swings before heading back to the Mother & Child set.
Naomi, 40, is also mom to 8 ½-week-old Samuel 'Sammy' Kai, her second son with fiancé Liev Schreiber. Her new movie The International opens today.