Mel C.: No Baby Yet!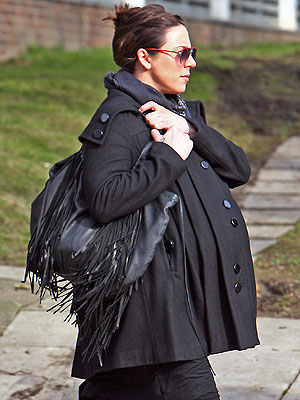 Robinson/MacFarlane/Splash News Online
No baby yet for Mel C., but it sure looks close! Due this month with her first child — a delivery surprise — the former Spice Girl, 35, was spotted out in North London on Thursday.
Dad is Melanie's partner of six years, Thomas Starr, a property developer.
Who else is due soon? Find out in our Who's Due Next gallery!