Check Out Our Newest Gallery: And the Winner Is…Mom!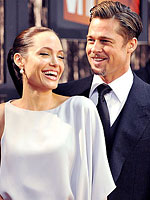 Jon Kopaloff/FilmMagic
The Academy Awards are just around the corner (Sunday, February 22nd!) and some of our favorite celebrity parents are up for top awards this year. From Brad Pitt and Angelina Jolie to Kate Winslet and M.I.A., we'll be on the edges of our seats waiting for the winners to be announced. In honor of Hollywood's big night, we've put together a gallery of some of the nominated moms and dads (those with younger children at home) to clue you in on who will be rooting for them when they take to the stage. Check it out here!