Alyson Hannigan's Required Reading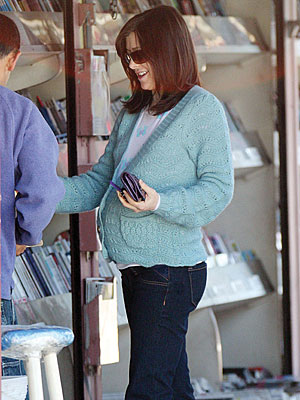 Andrade/Perkins/Pacific Coast News
Alyson Hannigan pays up after picking up some reading materials — a big pile of magazines — at a newsstand in Westwood, Calif. on Thursday.
The actress, 34, then headed to FOX studios and disappeared inside! Expecting their first child in early April, Alyson and husband Alexis Denisof know the sex of the baby, but are staying mum.
Alyson even managed to keep her lips zipped despite intense pressure from Ellen DeGeneres while appearing on her show recently!