Taylor Hawkins and Wife Expecting Second Child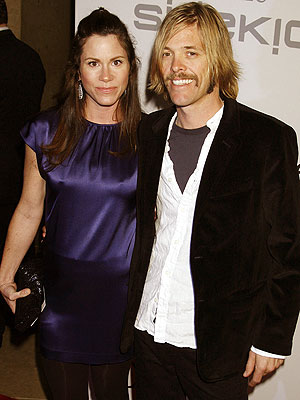 Jeffrey Mayer/WireImage
It's a rock band baby boom! Foo Fighters' Taylor Hawkins and his wife, Alison, are expecting their second child, the band's drummer tells PEOPLE.
"I have one on the way!" Taylor, 36, said Saturday at Clive Davis and the Recording Academy's Pre-Grammy Gala in Beverly Hills, while pointing to his wife's growing belly.
The new baby will join the couple's 18-month-old son, Oliver Shane.
Taylor's band mate, Dave Grohl, is also becoming a father for a second time. The Foo Fighters frontman, 40, whose daughter, Violet Maye, turns 3 in April, announced in October that he and wife Jordyn Blum are also expecting their second child. Jordyn is due this spring.
Source: PEOPLE