Gretchen Mol and Ptolemy Walk the West Village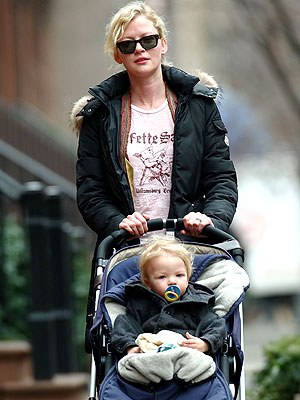 Jackson Lee/Tom Meinelt/Splash News Online
Out and about in the West Village on Tuesday, Gretchen Mol was spotted strolling with 17-month-old son Ptolemy John.
The Life on Mars star, who poses for the current cover of Cookie with her little boy, says you have to roll with the punches of parenthood. "Some days, you have it easy. Other days, you're the person wrestling with the stroller and screaming in public," she explains. "I've been on both sides."
Dad is director Kip Williams, Gretchen's husband of four years.
Ptolemy is riding in a Bugaboo Frog in navy ($759) and is sucking on a Gerber Soft Center Pacifier ($1.80).