Courtney Thorne-Smith and Jake Get Groceries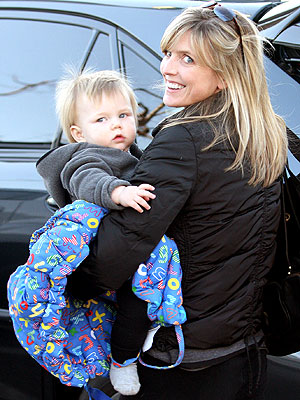 Seligman/Splash News Online
Courtney Thorne-Smith gathers her gear — 13-month old son Jacob 'Jake' Emerson and a cart topper — while preparing to do her weekly grocery shopping on Tuesday in Brentwood, Calif.
Dad is the According to Jim star's husband Roger Fishman.
Check out Courtney, 41, and other celebrity moms in our 40+ Moms Club Gallery!
Courtney carries an ABC Floppy Seat ($40).