Sound Off! What Did You Do (Or Not Do) On Your Due Date?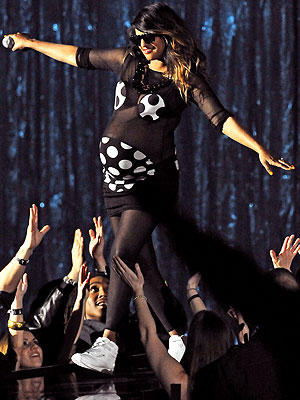 Robyn Beck/AFP/Getty
M.I.A. earned the adoration of millions on Sunday when she showed up to the Grammy Awards — on her due date! — and gave a super-energetic performance on the chaotic Staples Center stage.
While her fellow rappers may have been worried they'd have to deliver her baby live on air, she made it through the telecast — and looked adorable (although didn't take home a statuette).
Some thought she was crazy, but as the brave songstress told USA Today, "They say that you're often late the first time, so I'm planning to go [to the Grammy Awards]."
So how did you spend the days around your due date? At home, with suitcase in hand? Living life as usual? Or had baby already arrived?
Here's your chance to Sound Off! In the comments, tell us how you spent the days surrounding your due date — then come back and take our polls!