Paul Stanley Welcomes Daughter Sarah Brianna
It's a girl for KISS rocker Paul Stanley and his attorney wife Erin Sutton! A bit overdue, Sarah Brianna Stanley arrived on Wednesday, January 28th, weighing in at 8 lbs. "The KISS Army has a new princess and her name is Sarah Brianna," says proud papa Paul. "Erin and I feel truly blessed with the addition of this Star child into our lives."
Sarah joins brothers Colin Michael, 2 and Evan Shane, 14, Paul's son from a previous relationship. After announcing the pregnancy in August, Paul, 57, said that he has found his own way when it comes to fatherhood.
"Parenting is something that you can't do purely on reflex or on what's familiar from what you saw at home … you have to find what you believe is the right way to do it."
Paul and Erin, 36, were married in November 2005.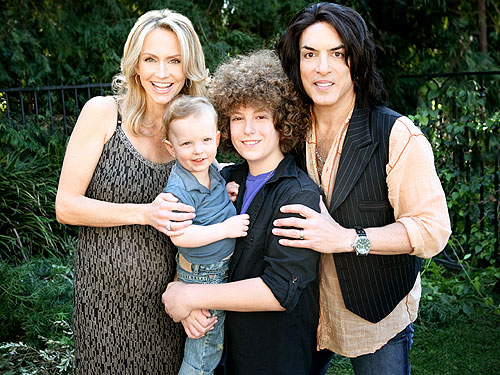 Zen Todd for PEOPLE for use on CBB
Source: PEOPLE