Olive Baron Cohen: Some Bunny to Love!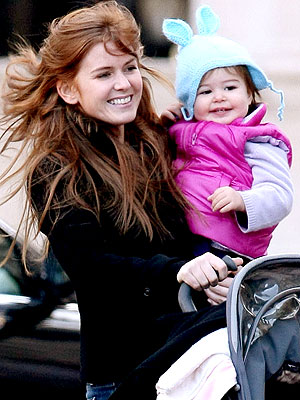 Jae Donnelly/INF
We can see who inherited Mom's winning grin! Isla Fisher steps out for a cheery stroll with her little bunny, 15 ½-month-old daughter Olive, on Monday in New York City.
Dad is fiancé Sacha Baron Cohen. Isla's latest film, Confessions of a Shopaholic, is in theaters Friday.
Olive wears Appaman's Pink Reversible Vest, available at Honeys and Heroes ($29).