Andrew Firestone: Bachelor Baby Bump!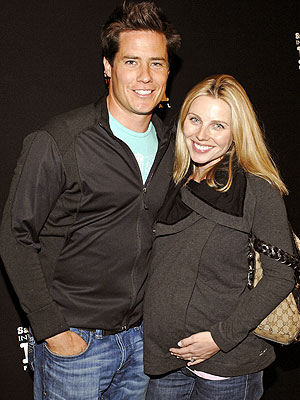 Ray Mickshaw/WireImage
It's a Bachelor baby! Although he didn't find lasting love with Jen Schefft back in 2003, Andrew Firestone's choice in ladies since has proven fruitful. He married wife Ivana Bozilovic Firestone last July, and the pair are currently expecting their first child.
They are pictured on January 28th, attending a premiere at the Santa Barbara International Film Festival. (Like her Gucci purse? "I had to get her a push present," Andrew jokes.)
Expecting their baby in mid-April, the couple has chosen to wait for a delivery surprise. "We've decided that we're not going to find out the sex of the baby. There's very few surprises left … this will be our big life surprise," explains Andrew, 33.
The current season of The Bachelor airs Monday nights at 8 p.m. on ABC.