Scott and Kelley Wolf Hit the Shops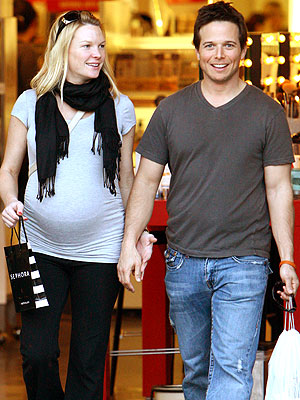 GSI Media
Kelley Wolf has gotten quite the bump since the last time we saw her, back in November! Expecting a baby boy in April, the Real World: New Orleans alum stepped out with actor husband Scott Wolf last week in Santa Monica, where they shopped at numerous stores including Sephora.
Scott, 40, says that the "whole nine-month business seems way too long" and he is excited to meet his baby boy — the first grandson for the family.
"My dad does not have a male grandchild at this point, so to be able to call my pop and tell him I'm carrying on the name was a nice thing to be able to do," he explains.