Honor Warren: Sealed With a Kiss!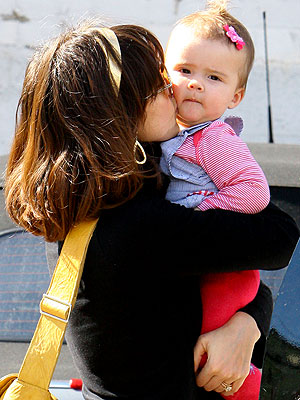 GSI Media
Honor Marie Warren is one loved little girl! Jessica Alba lays another smooch on her 8-month-old daughter as the pair made their way to a friend's birthday party on Saturday in Los Angeles.
Honor is the first child for Jessica, 27, and her husband, producer Cash Warren. "She is chubby and delicious! Those are my two adjectives to describe her," the proud papa told Us Weekly late last week.
Can't get enough kissin' cuties? Check out our new gallery, Baby Love, to see more celebs puckering up!