Gwyneth Paltrow Says Children 'Know the Real Truth'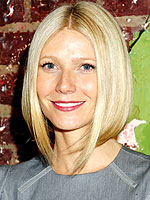 Richard Young/Startraks
In the latest installment of her weekly newsletter GOOP, actress Gwyneth Paltrow turns to the issue of parenting.  The 36-year-old actress — mom to Apple Blythe Alison, 4 ½, and Moses, 2 ½ — writes that when she's not at her personal best, her children always know it. "It has been my personal experience (both as a child and a mother) that children are like little radios picking up our frequency," Gwyneth notes. "They know the real truth about what we are feeling versus what we are presenting and it is incredibly isolating to find a major discrepancy between the two."
When she's having a tough day Gwyneth says she often finds it helpful to verbalize her feelings in much the same way she advises her children to. "I say, 'Mommy is having a hard day, and I am feeling upset' so that the very mundane 'bad' feelings do not turn into some grim phantom in the room with me," she explains. When all else fails, Gwyneth writes, sorry works wonders!
"Sometimes I don't have the maturity in the moment, and when it fails me, I apologize at bedtime when my children and I are having a talk. I have felt my daughter's whole body sigh in relief when I have simply and very specifically voiced regretting my own behavior."
"Here's to doing the best we can," Gwyneth writes in closing. Apple and Moses are her children with husband Chris Martin.
Source: GOOP