Michael Sheen Wants Lily to Follow Her Passion for Writing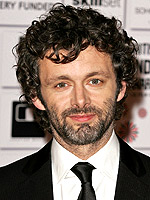 Big Pictures/Bauer Griffin
Even though Lily Mo Sheen, 10, ventured into acting in mom Kate Beckinsale's film Everybody's Fine, her dad Michael Sheen is hoping that his daughter will steer clear of the acting world. "Frankly, I hope she won't go down the same route as me and her mum, because I know how much frustration and heartache there can be in this profession," says Michael. Instead, he wants his little girl to follow her passion for writing.
"She wants to be a writer right now, and she's got an aptitude for it. But in the end, I'll support her in whatever she decides to do."
Michael can currently be seen in Frost/Nixon and Underworld: Rise of the Lycans.
Source: Wales Online