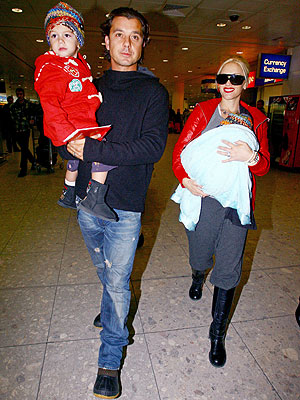 Pacific Coast News
London calling! The Stefani-Rossdale family — Gavin, Gwen, Kingston and Zuma — landed at Heathrow on Thursday after flying in from LA.
This is their first trip across the pond since 5-month-old Zuma arrived in August. Perhaps they're visiting with Gavin's parents?
See more photos of Gwen and her boys in their gallery, The Stefani-Rossdales!
The boys wear hats from Lil' Sprout. Zuma is wrapped in Little Giraffe's Luxe Faux Fur blanket in the brand new aqua shade ($78).
Click below for photos of Gwen and Zuma!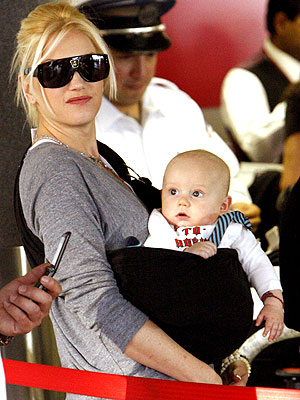 INF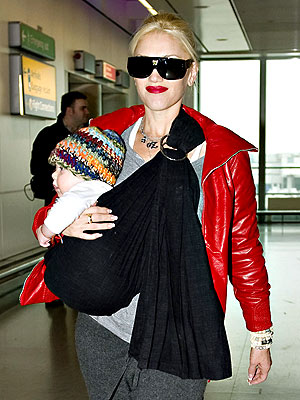 Flynet
Gwen wears Zuma in a PSling NY ring sling from their Colors line in black ($150).