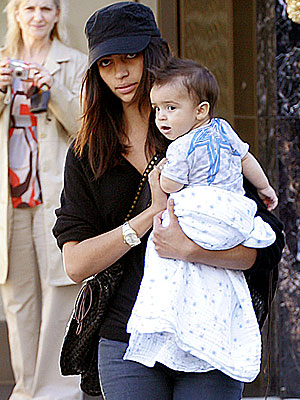 MAXA/Landov
Look who's rockin' a mohawk! Levi Alves McConaughey made a baby fashion statement with his hairdo and star-print tee while out with mom Camila Alves on Thursday in Beverly Hills.
Levi, 6 ½ months, is the first child for 26-year-old Camila and her boyfriend, actor Matthew McConaughey, 39.
Why did the couple choose the name they did for their son? Find out in our 2008 Baby Names Explained gallery!